You Should Be Elected Queen With Her Own Throne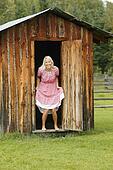 You've always been an ambitious person, and you're willing to put in lots of hard work.
You'll stop at nothing until a job is well done. You are dedicated and conscientious.
You are willing to take responsibility and make hard decisions. You are good at taking other people's needs into account.
You are tough and ruthless when you need to be. However, you also have a compassionate side that's unbelievably kind.
What Office Should You Be Elected To?

_________________
Sh t happens, deal with it.
You Should Be Elected Mayor
You're the type of person who will never forget where you came from. Roots are important to you.
When it comes to what's important, friends and family always come first. You believe charity starts at home.
You tend to know what's going on with everyone in your neighborhood. You aren't a gossip, but you are involved.
You are proud of where you come from, and you're dedicated to making your hometown a better place.

Athena

Getting the Hang of Things





Posts

: 455


Join date

: 2013-03-08



You Should Be Elected US Senator
You have a strong interest in political issues - both on a state and local level.
You love to debate for debating's sake. You could argue for hours.
You are dignified and well spoken. People naturally want to give you authority.
You are a wheeler and dealer. You are willing to compromise a little to get what you want.
I am not sure if this is a positive or negative value, but what said above is actually mostly true.


Similar topics
---
Permissions in this forum:
You
cannot
reply to topics in this forum